Exmouth To Broome Via Karijini National Park - 2024
Regular price

$5,280.00 AUD

Regular price

$5,280.00 AUD

Sale price

$5,280.00 AUD

Unit price

per
Per person in twin-share accommodation.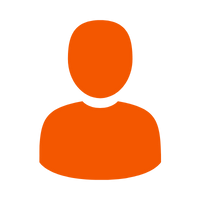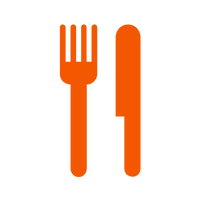 Meals
Daily breakfast, lunches and welcome dinner included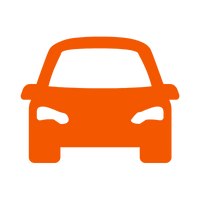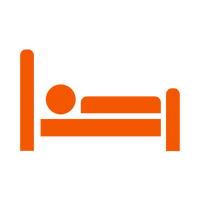 This 14-Day photography itinerary starts in Exmouth on the picturesque Western Australia Coral Coast and will take us to Broome, the Pearl of the North, via the mesmerising Karijini National Park. Be ready to be blown away by breathtaking waterfalls, mighty river gorges, vivid outback landscapes, quiet and serene sandy beaches, rustic country towns and starry night skies out of this world!
A ONCE IN A LIFETIME PHOTOGRAPHY ROAD TRIP DEEP INTO WESTERN AUSTRALIA'S OUTBACK TO EXPLORE SOME OF THE PILBARA'S OLDEST AND MOST ICONIC RED EARTH LANDSCAPES, BETWEEN THE CORAL COAST AND THE KIMBERLEY.
EXMOUTH, CORAL BAY, CHEELA PLAINS STATION, KARIJINI NATIONAL PARK, PORT HEADLAND, BROOME STAIRCASE TO THE MOON (14-DAY TOUR WITH A 12-DAY OPTION)
Experience an unforgettable fully guided photography journey through two billion years of the Earth's natural history as we explore Karijini, Western Australia's second larges National Park just north of the Tropic of Capricorn in the Hamersley Range. Scale some of the oldest rocks on the planet and enjoy a few nights under the immersive Outback sky. An EXCLUSIVE small group photography adventure exploring Karijini's spectacular river gorges, waterfalls and pools. Dales Gorge, Fern Pool, Fortescue Pool, Hancock Gorge, Weano Gorge, Oxers lookout, just to mention a few.
A unique opportunity to work alongside professional landscape photographer Martial Fatton and two times LTG Global Awards Winner – Blue Tongue Photography Tours.
Tour Highlight and Inclusions
This Exclusive small-group photographic adventure has been carefully put together, allowing you to experience a diversity of breathtaking Western Australian landscapes and iconic coastal scenery. We guarantee a wealth of photography opportunities, including small group tuition, practical notes and one-to-one support tailored to your individual needs while on-location learning the importance of image composition, available light and night photography techniques.
Experience a unique itinerary specially designed for photographers
13x night accommodation (refer to itinerary for 12-Day option)
Option* Deluxe Eco Tent accommodation in Karijini Nat'L Park
Daily breakfast and lunches during the duration of the tour
4x evening meals, including welcome dinner in Exmouth, Cheela Plains Station, Karijini & Eighty Miles Beach BBQ
Comfortable air conditioned 4WD/ Bus (incl. 2 water bottle pp p/day)
A smorgasbords of photography opportunities throughout the tour
All entrance fees to National Parks, exhibits & locations visited for photography
Free Sunset, twilight and Stargazing every night
Wilderness and discovery stops, iconic panoramic views, wildflowers in season
Short accessible walks to explore some of the best photo locations on tour
Dale Gorge, Fern Pool, Hancock George, Joffre Gorge – the list is endless!
Night photography sessions in the breathtaking Australian Outback
Fresh local produce & outback tucker in Karijini & Cheela plains Station
Karijini Nat'l Park & Ningaloo Reef Nat'l Park discovery drive
4WD drive along Broome's rich red pindan cliffs & white sandy beach
Gantheaume Point, Cable Beach, James Price Point, Willie Creek Pearl Farm
Broome's magical 'Staircase to the Moon' sunset photo session
Optional Horizontal Fall flight from Broome (not included in the tour cost)
As it is our own personalised photo tour, we can stop when and where we want!
Professional photography advise
Fully escorted tour in English (some knowledge of french)
Photography group of 2 – 6 participants maximum
Complimentary Lightroom / Photoshop editing session, advice and trouble shooting
Dates
Private Tour: Flexible with dates between April to October
Upcoming Tour Dates:
April 14th – 27th, 2024 / This 14-Day itinerary starts in Exmouth and finishes in Broome
July 12th – 25th, 2024 / This 14-Day itinerary starts in Exmouth and finishes in Broome

June 14-day itinerary include a mixture of accommodations with some nights in tents to give us close access to the mesmerising Western Australian night sky. Tents and bedding linens are provided, however if you prefer bringing your own pillow and sleeping bag, you are welcome. Note; Camp/Tents are the only accommodation option authorised overnight in the Karijini National Park, however Deluxe tent options are available at the ECO Retreat from $300 – $500 p/night, pending availability.
Expression of interest and booking are now open for the 2024 Exmouth to Broome Photo Tours seasons
14-Day Option Cost: AU$ 5,280 pp | single supplement from AU$ 1250.00  |  Flights not included
12-Day Option Cost: AU$ 5,085 pp | single supplement from AU$ 1250.00  |  Flights not included
Take 5% off of the total costs of any tours when you sign up for 2 participants or more* (*conditions apply, not valid with any other offers, applicable only for direct online bookings)
Escape the busy tracks and experience this once-in-a-lifetime opportunity to learn how to shoot dramatic scenery from sunrise to sunset, and capture the breathtaking night sky shining over some of the most iconic landscape in Western Australia. This Exmouth to Broome photo tour is offered as a stand-alone tour with option to add a pre – Perth tour extension or a post Extended tour down WA's Southwest or to the Pinnacles National Park. It is a perfect tour to include a non-photographer companion.
The 12-Day option does not include Day-1 early arrival in Exmouth, and Day-14 last day in Broome
Observers/ non-photographers companions can either tag along while you are out taking photographs, or do their own exploring of the surroundings and we'll all meet up in the evenings to share a few stories of the day's events.
Optional Accommodation: Deluxe En-suite Eco Retreat Tent in Karijini (extra TBA)
A $1500 deposit will secure your spot.at is included?
13 nights accommodations* (refer to itinerary for 12-Day option)

Daily breakfast, lunches (13x) and dinners (4x) incl. welcome dinner in Exmouth, Cheela Plains Station, Karijini and Eighty Miles Beach BBQ  

Private transportation (incl. 2 water bottle pp p/day)

All entrance fees to exhibits, national parks & locations that we visit for photography

Martial's expertise in guiding and photographic instruction
Other Options Available
Swim/snorkel with the Whale Shark in Exmouth  (extra TBA) 

Horizontal Fall Scenic Flight and Water Rafting in Broome  (extra TBA) 
Level of physical difficulty: 3-5 out of 5
This 14-Day Tour starts in Exmouth and finishes in Broome. It is suitable for beginners and experienced photographers of all ages. A moderate level of fitness is required (some walking). 
Itinerary
Day One - Flight Perth to Exmouth
EXMOUTH (PL, PM, Villa). Morning or afternoon flight to Exmouth. Airport pick-up. Check-in to accommodation and welcome briefing. Late afternoon photography session, sunset, blue light and astrophotography workshop overlooking the Indian Ocean at the spectacular Vlamingh Head Lighthouse. Welcome dinner in the evening. (Flight not included ~ 1196kms)  
Day Two
EXMOUTH (CB, PL, Motel/ Villa). A most fascinating place and another day of spectacular landscapes! Early morning sunrise. After breakfast, we travel to the head of the Gulf, then onto the amazing Cape Range National park where we enjoy the rest of the day. Turquoise Bay, Jurabi Turtle Centre, Mildura Ship Wreck are just some of the fascinating sites we explore today. Evening meal and free time in the evening to go through your images. 
Optional: Ningaloo Whaleshark Swim (8am to 4pm app.) Not included in the photography tour cost. Pre-booking is highly recommended.
Day Three
EXMOUTH – CORAL BAY (CB, PL, SM, Hotel). Departing Exmouth early morning, we travel via Cape Range National Park and the spectacular scenery of Charles Knife Road, where oil was first found in Western Australia in the 1950's. Onto to the Manilya – Exmouth road and Coral Bay where we check-in our accommodation for the night overlooking the bay. Weather permitting, we'll walk down by the beach to catch the sunset and with a bit of luck get another glimpse at the mighty Milky Way . 150kms
Day Four
CORAL BAY – CHEELA PLAINS STATION (CB, PL, SM, Camp). There is no better way to start our last morning along Ningaloo Reef than with a 3 hours sea adventure aboard the Turtle Eco Tour! Back just on time for lunch and onto to the Nanutarra road, Ashburton River and Cheela Plains Station where we set-up camp overlooking the vast working cattle station nestled in the semi-arid, pastoral rangelands of the Pilbara in northern Western Australia. Tonight we enjoy an authentic 2 course homestead tucker. 460kms
Day Five, Six & Seven
KARIJINI NATIONAL PARK (CB, PL, CD, Camp). It's photography time! Three day is the perfect amount of time needed to explore the Karijini National Park and its amazing gorges. Formed over 2,500 million years ago, the Hamersley Ranges are some of the most unusual land formations on earth. Deep in the gorges you'll come across cascading waterfalls and still water holes, a little paradise for both novice and experienced eyes, offering amazing photo opportunities. Weano Gorge, Joffre Gorge, Kalamita Gorge, Hancock Gorge and Kermit Pool are just some of the stunning areas we'll get to. Definitely a highlight!  190kms 
Day Eight
KARIJINI NATIONAL PARK TO AUSKI (CB, PL, CD, Camp). Another busy photography day and plenty of photography opportunity at Dale Gorge; Fortescue Falls, Fern Pool, Circular Pool in the morning, and the breathing mountain views from the Albert Tognilini lookout, our camp for the night!  100kms 
Day Nine
AUSKI – PORT HEADLAND (CB, PL, Motel). Early morning start. On the way to Port Headland, we get off the beaten track to view recently discovered and well kept ancient indigenous art on the outskirt of the breathtaking Karijini National Park, near Mt Robinson. The road trip takes us through the spectacular Pilbara scenery following the Great Northern Hwy. 370kms
Day Ten & Eleven
PORT HEADLAND – BROOME (CB, PL, PM, Camp/Resort). Early start. Back on Hwy 1, we follow the Northwest coastline all the way to Broome via 80 Mile Beach. 610kms
Day Twelve & Thirteen
BROOME (CB, Hotel/Resort). Free Morning, be a tourist, sleep-in, recharge, relax on the beach, take a camel ride and watch the sunset or join us on a relaxing 'editorial travel photography' day exploring magical Broome!
Broome is like nowhere else in the world. A town with a point of difference located on a very small Peninsula in the Kimberley Region, in North-Western Australia. This is where one of the world's last great wildernesses meets the Indian Ocean. Broome's exotic pearling town past has left a rich history and a distinctive melting pot of wonderful multi-cultural mix of people. Pristine waters, wide empty beaches, abundant wildlife, tropical climate and vivid breathtaking colours. 
It's photography time! We head north along a 4WD track to coastal locations including James Price Point where rich red pindan cliffs drop onto white sandy beaches, Quondong Point, Willie Creek, Gantheaume Point and Cable Beach, just to mention a few!
'Pindan is a name given to the red-soil country of the south-western Kimberley region of Western Australia. The term comes from a local language and applies both to the soil and to the vegetation community associated with it'
Two full day exploring Broome's coastline and its amazing inland treasures. Early sunrise at Simpsons Beach, we get creative capturing the coastal landscapes, mangroves, big tidal movements and wildlife. Late afternoon sessions workshop to capture the amazing vivid colours of the South Kimberley, stunning sunset, blue hour, twilight and stargazing. Not to forget the mesmerising 'STAIRCASE TO THE MOON' phenomenon. Definitely a highlight!  
Day Fourteen
BROOME – PERTH (CB). Today we say our goodbyes. Checkout after breakfast and airport transfer to catch you flight back to Perth in the morning, if you are flying back in the evening, a great opportunity to treat yourself to an Horizontal Fall Scenic Flight!
Flights are not included.
B = Breakfast | L = Lunch | D = Dinner | P = Picnic | P = Pub | C = Camp | M = Motel | V = Villa/Chalet 
There is a STRICT luggage limit of 15kgs per person, in a backpack or soft bag (Camera equipment not included in the 15kgs). 
Accommodations and meals are subject to availability and may vary depending the seasons. 
A perfect add-on before your BROOME Photo Tour is our PERTH HALF DAY TOUR or following straight after, join us on our MARGARET RIVER extension.
Photography Outline
Nature, Landscape, night and astrophotography 
In addition to great daily photo opportunities and night excursions, we will also touch on the following photography topics, including: 
Understanding your camera 

Working with available light [read & understand the light] 

Dare to go manual Vs Auto camera settings 

How to read your histogram and how to fine-tune-it  

Adjust your image exposure in relation to your subject 

Depth of Field calculation 

What lenses should you use? 

Camera settings to take the perfect shot every time 

Image composition, the golden rules and how to break it! 

Filters, Neutral Density and Neutral Density Grads

Long exposure and waterfalls  

Night photography tutorial 

Capturing raw 

Introduction to Photoshop & Lightroom Post-processing 
Personal Items and Weather Conditions
Temperature can range from: 4 – 25C in winter to 18 – 35C in autumn/ spring (50C+ in the peak of Summer) 
Average  monthly rain  for this time of year: 2day/ March to July and 0.4 day/ Aug – Sept. 
Be organised and pack smart on this Exmouth to Broome Photo Tour, as you will be on the go to fit as much photography session as we can and you will have to wheel your luggage from the 4WD to your accommodation during the trip. You will have access to your luggage at anytime during the trip, however I recommend to pack a basic easy to grab change of cloth (jacked or light weight rain coat, etc.) in a smaller backpack or in your camera bag for the overnight or in case the weather changes suddenly. 
Two pairs of shoes:  One sturdy pair for in the field that you can get wet if we have a rain day. One pair for evenings or the next day in case the first pair is not dry. 
Light weight rain jacket and rain pants. You don't have to go all out here, but it will also help you to keep warm at night. * I really suggest a rain jacket if nothing else, the rain gear will keep you dry when walking in the parks. I have a pair of Teflon rain pants & jacket, super light and perfect to keep in you camera bag in case of a sudden change in the weather. 
A warm jacket, long trousers and a jumper or light jacket for those late evening and early morning shoots.  It can get really cold in the middle of winter or on wind days. 
Hat and sun screen protection. 
Equipment 
Camera Equipment
Your favourite DSLR camera, a multi focal lens (i.e 18-70mm) or fix lens, the wider the angle the better (i.e 14, 18,20mm full frame camera and 10, 12mm cropped sensor camera), and a medium to long-range lens (i.e. 80-300mm), plenty of memory cards and fully charged batteries. A small steady tripod & cable release for long exposure is essential. Don't forget to bring your camera manual if you are not 100% sure about your camera functions. Please note that for better results a recent DSLR digital camera is preferable (0-5yrs old) as technology changes. Polarizer filter, Neutral Density and grabs filters are not a prerequisite but are great tools to have for long exposure and colour saturation.
This workshop is suitable for beginners and advanced photographers of all ages, however a good sense of humour and minimum fitness is recommended. Sturdy shoes, suitable warm cloths, drink bottle, a head torch and a good camera bag… remember, you will be the one carrying your own photography gears!
Tour Extensions
A perfect add-on  before or directly after your Exmouth to Broome Photo Tour is our Half Day Perth photo tour or join us on a Margaret River Region Tour. 
Take 5% off of the total costs of any tours when you sign up for 2 or more.
Perth-by-Night Photo Tour | Perth Photo Tour

Margaret River | Margaret River Photo Tour
Flexible with dates |  Available all year round (Jan-Fev N/R)
Cancellations, Refunds, Guides & Weather Policy
Cancellations and Refunds
Cancellation Policy: A 25 – 50% non-refundable deposit is required to reserve your seat depending on the tour that you have selected - refer to individual itinerary. Seats to be paid in full at the time of booking or within 4 weeks of departure on all Australian tours except all extended tours; 8 weeks for Karijini, Exmouth to Broome, Golden Outback & Southwest WA, Margaret River, Kalbarri Coral Coast 5-Day and Wave Rock, and 12 weeks on all extended European & USA tours including: Paris, Zermatt, Venice, Tuscany, Italian Dolomites, Swiss & French Alps tour and USA Canyons & National Parks. Cancellations less than 30 days on day tours no refund; 12 weeks for all extended tours, including: Karijini, Exmouth to Broome, Golden Outback & Southwest WA, Margaret River, Kalbarri Coral Coast 5-Day and Wave Rock, it also includes all our international tours & workshops: Paris, Zermatt, Venice, Cinque Terre, Tuscany, Italian Dolomites, Swiss & French Alps tour and all the North American tours. Deposits non refundable except tours cancelled due to sever weather, mechanical failure or minimum numbers not met; full refund will be given. Minimum and maximum numbers are at the discretion of the operator. Tours already commenced no refund. No refund for tours missed due to lateness & sickness. Travel insurance and public liability (in the even you accidentally damage someone else property) are mandatory on all our extended tours and highly recommended on day tours as well. Check-in 15 minutes prior to departure. Maximum 1 baggage* per person i.e. Camera bag water bottle jumper (Extra luggage* allowance on all extended tours (1 pp – personal effects) NOTE: We cannot guarantee that you will see kangaroos emus or any wild animals on our tours nor wildflowers as they are seasonal. For MasterClass workshops extended tours and international travel policy please check our website or individual tours.
Tour Guides
Our tours leader is Martial Fatton – Blue Tongue Tours Owner/ Operator, however we reserve the right to provide a photographer of our choosing, which we guarantee is competent of their position. Your assigned photographer might change from initial notification until the tour departure due to illness, engagements or any other reason deemed necessary by Blue Tongue Tours, not limited to the photographers listed on this site. While we do our best to match you with a photographer of your choosing if requested, for these reasons we cannot guarantee a specific photographer for an individual tour.
Inclement Weather Policy
In the event of inclement weather, before the tour commences, you have the option of a) continuing the tour as planned and we'll do our best to concentrate the tour to areas sheltered from the elements. At prior request, we can provide an umbrella. Or b) rescheduling the tour at no additional cost (availability permitting). 
Itineraries are subject to change depending on weather and other circonstances beyond our control. Changes in the itinerary are always made to provide the best possible experience and safety of our clients!